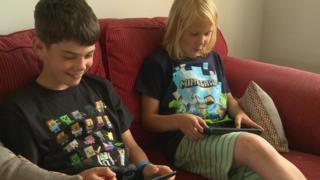 How Minecraft is helping kids with autism
Minecraft is one of the most popular games of all time - as of 2014, it has sold more than 54 million copies.
Now the National Autistic Society say that the game can actually help children with the condition.
Autism is a condition that can make you think to differently to other people. It affects the way you live, and how you see the world around you.
But some autistic kids say that the game has helped them to become more confident, and make more friends.
Ayshah went to meet brothers Edward and William, who both love the game.