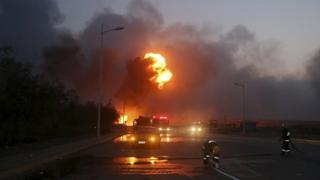 Reuters
Rescue workers have arrived in Tianjin, northern China, following explosions at a warehouse.
Two blasts happened at a warehouse in the port city of Tianjin in northern China. The warehouse was used to store dangerous goods, including chemicals.
Investigators are still working out exactly what happened, but it's thought the explosions were not caused by terrorists.
At least 44 people lost their lives and more than 500 people are known to have been injured.
Buildings have been destroyed and people have had to leave their homes.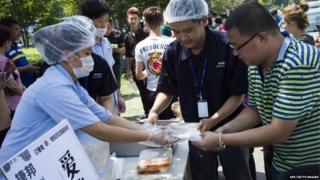 AFP/Getty Images
The blasts caused a huge fireball that could be seen from space and the impact could be felt from several kilometres away.
According to Chinese news reports soldiers have been deployed to the scene. They have been clearing roads and putting up tents to help people who have lost their homes.