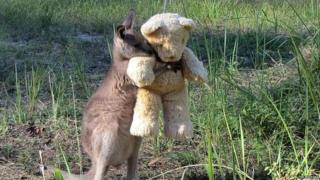 Tim Beshara
Doodlebug the orphaned baby kangaroo from Grafton, New South Wales in Australia has been a big hit on social media after getting snapped cuddling a teddy bear, who's his best friend.
But Doodlebug isn't the only animal who has a favourite teddy...
5. Pudsey the dog from Who Let The Dogs Out prefers to hang out with a teddy bear with his own name - Pudsey the bear from Children in Need.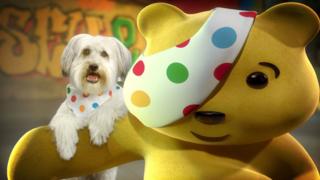 4. A zookeeper at ZSL London Zoo is hand-rearing this baby sloth with the help of a soft toy she bought in a gift shop. Now it's a firm favourite.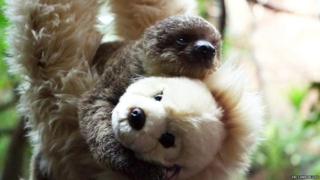 ZSL London Zoo
3. Yooranah the koala joey, born at Edinburgh Zoo, likes to cuddle a stuffed toy koala whilst getting weighed.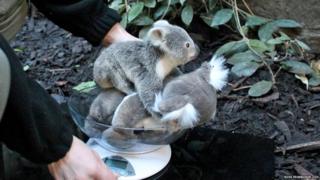 RZSS Edinburgh Zoo
2. Iggy the Blue Peter guide dog loves playing with cuddly toys when she hangs out back stage at CBBC.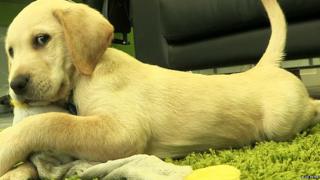 Blue Peter
1. Doodlebug the baby kangaroo sleeps next to this teddy and gives it cuddles.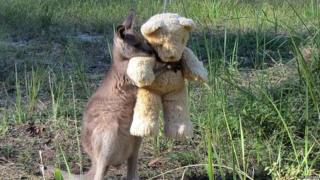 Tim Beshara