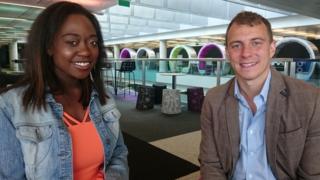 Flying to Earth's most remote places
Some of the planet's most spectacular places are also among the hardest to get to. Many of them can only be reached by air.
Not many people get to see them, but pilot and former Royal Marine Arthur Williams has done, and he's made a new TV series, called Flying to the Ends of the Earth, so you can too.
It sees him crossing dangerous mountain pathways to landing planes on tiny cliff-top airstrips.
Ayshah met up with him to find out more about his adventures.