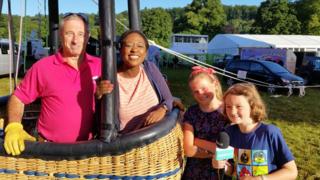 Hot air balloon festival takes off
More than 100 hot air balloons will be taking to the skies at the Bristol International Balloon Fiesta.
Now in its 37th year, the festival is Europe's largest annual hot air balloon event.
Later today, the world's first solar-powered hot air balloon is to make its first ever flight.
Ayshah is at the festival to find out more about all the balloons.