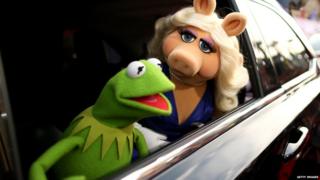 Getty Images
Miss Piggy and Kermit the Frog have announced they are no longer in a relationship.
In a statement published online they say they will continue to work together on The Muppets.
They released the same statements on their Twitter accounts explaining they had been "squabbling".
``People change. So do frogs and pigs...we were together for a long, long time and it's personal,'' Kermit said.
Obviously, it's a break up of two characters who aren't real but people still think it's a big deal.
The new series of The Muppets will air this autumn in the US.