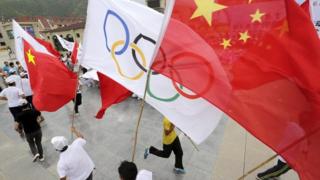 Does Olympic song sound like Frozen?
The official song for the Beijing Winter Olympics has come under criticism online for sounding rather like Disney's musical, Frozen.
It was announced on Friday that Beijing would host the 2022 Winter Olympics despite the city's lack of snow.
No-one was available for comment at either the Beijing Games' organising committee or Disney.
The official song is called "The Snow and Ice Dance" and here it is.