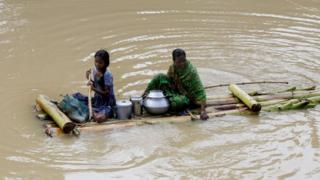 Severe floods hit Southeast Asia
Parts of Southeast Asia are being battered by heavy monsoon rains.
It's caused lots of disruption and forced thousands of people to leave their homes.
More than 200,000 people in India have now moved to relief camps and a state of emergency has been declared in several regions of Myanmar.
Wind and rain from Cyclone Komen has added to the damage.
Leah has the story...