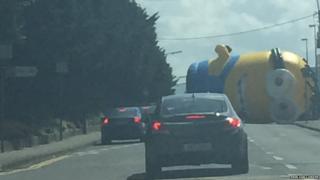 ERIN VAN LONDEN
A giant minion has been causing chaos in Dublin, Ireland.
The 12-metre inflatable stopped cars on a busy road after strong winds had ripped the yellow giant loose from a nearby fairground.
No one was injured with one local calling the incident "a bit of fun".
The police, with the help of passers-by, eventually managed to let the air out of the yellow inflatable and took it away in a wheelbarrow.
Veronica Walsh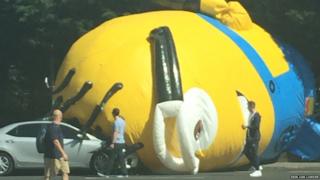 ERIN VAN LONDEN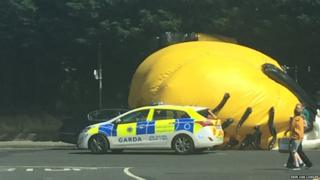 ERIN VAN LONDEN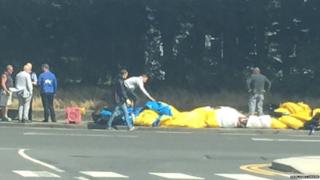 ERIN VAN LONDEN