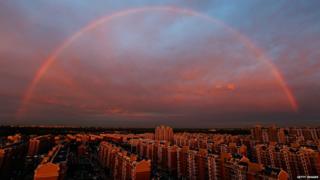 Getty Images
After hours of rain in the Chinese capital city of Beijing, something appeared that residents didn't expect to see - a rainbow.
The beautiful sight occurred on Monday evening.
Rainbows aren't seen in Beijing very often because of the high levels of smog and other air pollution.
In fact they are so rare, thousands of the people who spotted it uploaded lots of pictures of the rainbow via social media.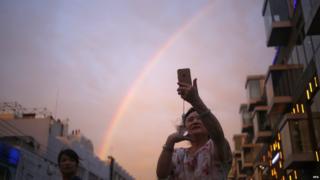 EPA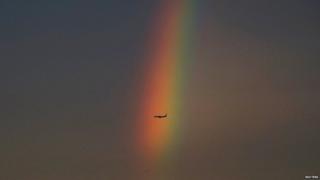 Reuters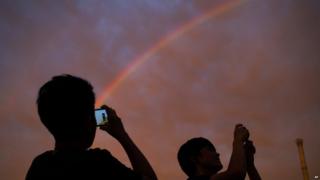 AP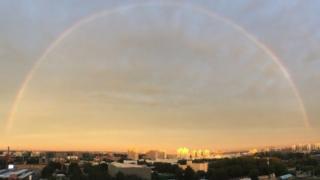 WEIBO