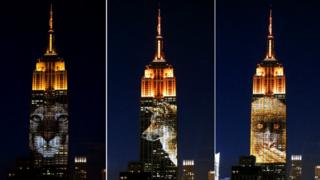 AP
New York's famous Empire State Building had images of endangered animals flashed across its walls this weekend.
The aim was to raise awareness about these animals and risks of extinction.
Pictures of snow leopards, tigers and various animals were shown on the 381m high skyscraper.
An image of Cecil the lion, who died last month in Zimbabwe, Africa, was also displayed.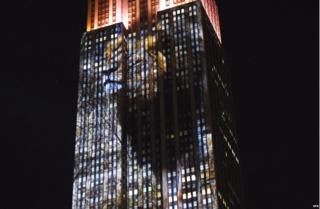 EPA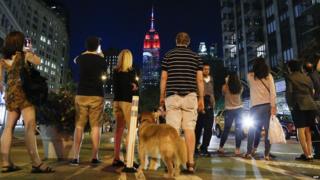 AFP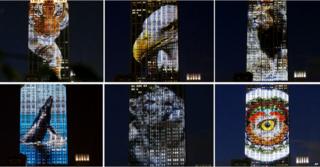 AP