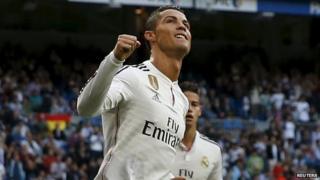 Reuters
As far as great presents go, Cristiano Ronaldo's gift to football agent Jorge Mendes may take some beating.
The superstar footballer is reported to have bought a whole Greek island as a special wedding gift.
Mendes, who represents some of the biggest names in football, got married in Portugal on Sunday where Ronaldo was best man.
Around 12 Greek islands are currently up for sale with the cheapest one going for about €3m.