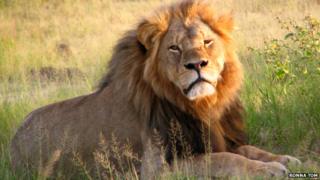 Ronna Tom
More than £300,000 has been raised for the project that was tracking Cecil the lion, since his death last month.
Cecil was a big tourist attraction in Zimbabwe in Africa and his death by the American Walter Palmer has made headlines this week.
It's all because Cecil was protected as part of a study by Oxford University looking at how lions live in the wild.
Mr Palmer has said he regrets what happened and he thought the hunt he was on was legal.
Now it's hoped the donations will help the university group to do more to protect other lions in the wild.