Today's FA Cup final is being called the biggest game in the history of women's football.
It's the first women's final to be played at Wembley Stadium with kick off at 3pm.
Loads more people have been taking an interest since the Women's World Cup in Canada, where England finished third.
The women have also seen record crowds at Women's Super League games since they arrived home from the World Cup.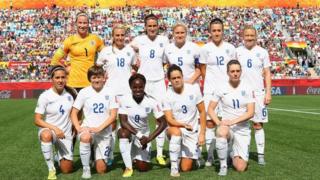 ALLSPORT/GETTY
Now a record breaking crowd is expected to watch women's teams from Chelsea and Notts County battle for the trophy.
It's the biggest game in Chelsea women's history and if they win the silverware this afternoon it will be their first time.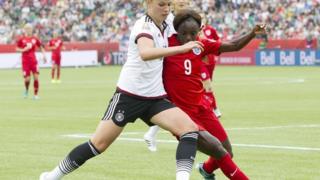 AP
The FA says the fixture will continue to be played at Wembley from now on.
Eniola Aluko who plays for Chelsea says: ''I see no reason why the FA Cup final cannot be played at Wembley every year. Women's football in England is now worthy of that stage and as one of the first two teams to play this historic occasion, we will be proud to be part of another pioneering moment.''