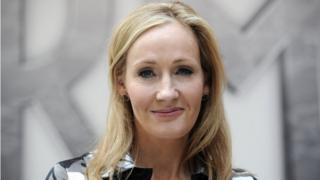 AFP
The author of the Harry Potter books, JK Rowling, is celebrating her 50th birthday today.
Lara Clarke, an amateur baker from the West Midlands, has baked this special Harry Potter cake.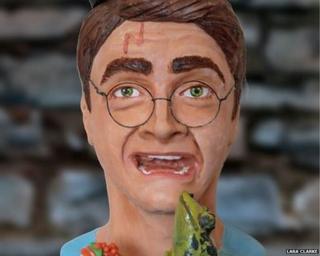 Lara Clarke
In the past she has also baked the Weasley's flying car and the Hogwart's library.
Many other bakers around the world have also made cakes to celebrate JK Rowling's special day.
5 things you might not know about JK Rowling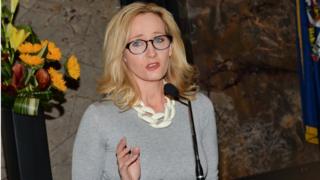 AP
JK Rowling started writing the Harry Potter series during a delayed Manchester to London King's Cross train journey.

The "K" in JK Rowling is for Kathleen, her paternal grandmother's name. It was added at her publisher's request.

The fourth book in the series, Harry Potter and the Goblet of Fire was a record breaker - with a first print run of one million copies for the UK alone.

JK Rowling also wrote two small volumes, which appear as the titles of Harry's school books within the novels.

Harry Potter and the Order of the Phoenix was published in Britain, the USA, Canada and Australia on 21st June 2003.