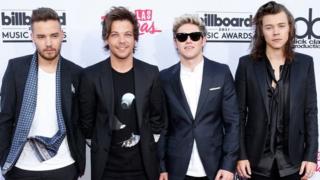 One Direction release surprise single
One Direction have surprised fans by releasing a new single.
The song called Drag Me Down, premiered on iTunes and Spotify at 6.30am on Friday.
Niall Horan took to social media, writing: "Finally we get to say this! Have waited a long time but our new single Drag Me Down is out!!"
It's the band's first official single since Zayn Malik left the band earlier this year.