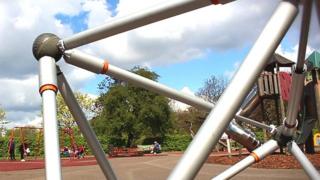 Robotic moving climbing frame
A team of scientists has made this robotic climbing frame.
It can move by itself and look around playgrounds to find children to play with it.
This one was made for tests to see how it works.
The frame has pressure sensors which allow it to move around.
It also has an onboard system which means you can say where the frame can move around and where it can't.
The idea is to get children used to interacting with robots.