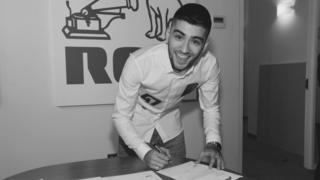 Twitter/@zaynmalik
Zayn Malik has signed a solo record deal.
The former One Direction singer quit the band earlier this year saying he wanted to be a "normal 22-year-old".
He posted a picture of himself signing a contract with RCA Records on Twitter.
He tweeted: "I guess I never explained why I left, it was for this moment to be given the opportunity to show you who i really am! #realmusic #RCA !!"
In a later tweet he wrote: "#REALME".
Alicia Keys, Mark Ronson and Justin Timberlake are among the acts signed to the label, which is part of Sony Music.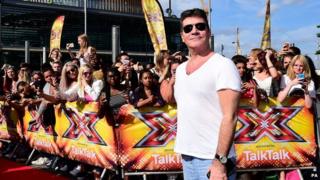 PA
Simon Cowell, who signed One Direction to his label Syco, congratulated Zayn on his new deal.
He tweeted: "We have been working on this for a while and I am pleased to say congratulations to Zayn Malik on signing with RCA Records.
"I believe they are the perfect label for Zayn Malik's solo career and I am sure whatever they release together will be special."