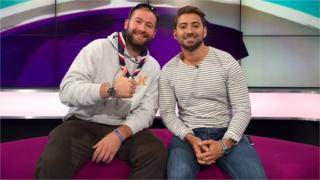 'The waves started to roll the boat'
Two British rowers who tried to cross the Indian Ocean without success are now back in the UK.
Ashley and James battled through gale force winds and six-metre-high waves for over twenty hours on their latest attempt.
Although the boat stood up to the extreme weather, the situation became an emergency because Ashley hit his head when the boat rolled.
He suffered a suspected concussion and the crew had to request a rescue.
A passing tanker came to help the team and Ashley was winched to safety.
Following medical tests, both rowers were given the all clear.
James Ketchell told us about the journey...