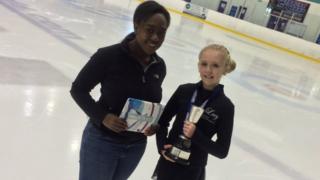 Meet Britain's future super-skater
It might be summer, but twelve-year-old Lucy likes to keep things cool. Ice cool!
Five years ago, she started training to be a professional ice skater and is now competing against girls older than her.
Lucy's just won gold at the British Solo Dance Championships held in Sheffield, England.
Ayshah got her skates on and went to meet her.