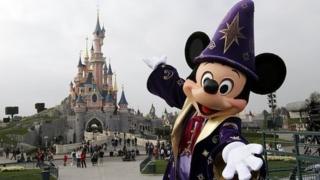 Getty Images
Disneyland Paris is facing an investigation over pricing following complaints that UK and German customers are being charged more for ticket deals than others.
The Financial Times newspaper said UK customers were paying 15% more for one day tickets.
A Disneyland Paris spokesman said its prices change over the year due to, for example, school holidays.
The French government has been asked to investigate.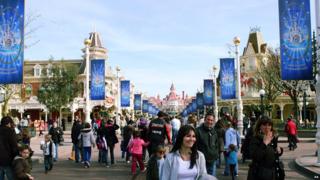 PA
The newspaper reported that in some cases French shoppers were paying €1,346 (£952) for a top ticket deal, while British visitors were charged €1,870 (£1,323) and Germans €2,447 (£1,732).
The European Commission, which is in charge of making sure European laws are followed, told the BBC that it had "received a number of complaints" from customers.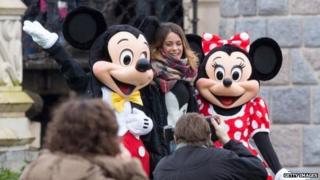 Getty Images
Their spokeswoman, Lucia Caudet, said she is worried that the theme park is stopping people in some European countries from shopping around for the best deals.
Under European law, companies can not stop shoppers from doing this.
However, Disneyland Paris said the price of a standard ticket was the same across the European Union, a club of countries that work together in Europe.