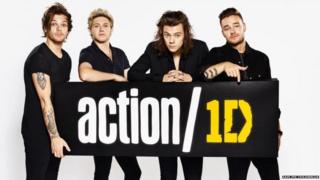 Save the Children UK
Harry Styles says he "wants to live in a world where every child can go to school".
He's posted a video on social media to deliver the message, which is part of the Action/1D campaign.
The campaign aims to raise awareness about issues including poverty, inequality and climate change.
"I really loved my school days. When we went to Ghana we met children whose only dream was to get an education," Styles says in his video.
"At the moment they have to work all day, every day, just to earn enough to eat.
"Going to school could literally change their lives, but for now all they can look forward to is a life of struggle and they deserve so much more."
As part of the campaign, which is billed as a global citizen's movement, 1D have asked their fans to describe the kind of world they want to live in, using video snippets and photos.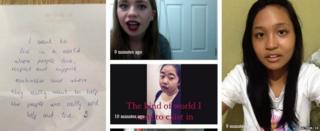 action/1D
Each band member will be posting their own video, starting with the phrase: "I want to live in a world where..."
Earlier this month, they announced their involvement in the global campaign, supported by several other A-list celebrities.
They signed off their video message by saying: "Make 2015 the year we change our futures forever."