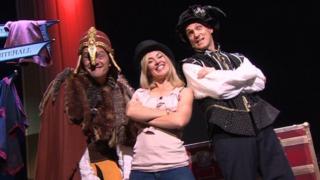 Hayley's Horrible Histories Rap
Horrible Histories is famous for its blood and gore - and its incredibly horrible singing!
Hayley went behind the scenes of the stage show and got into the spirit with a wonderfully terrible song of her own.
Take a look at Hayley's rap as she gives you the musical lowdown on all things Horrible Histories.