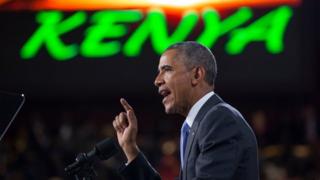 President Obama hits the dance floor
US President Barack Obama is on a whistle-stop tour of Africa visiting Kenya and Ethiopia.
It is his first trip to either country since he was elected president in 2008.
He's meeting leaders of both countries to talk about serious issues, such as human rights and security, but he also has time to have a little bit of fun too.
President Obama took to the dance floor at a special dinner held in his honour in the Kenyan capital, Nairobi, on Saturday joining in the traditional Lipala dance..