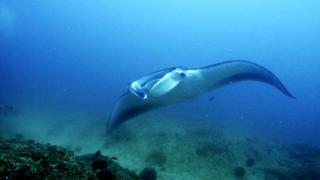 Campaign to save the giant manta ray
Conservation charities are working with the government in northern Peru in South America where a big campaign's started to help save the Giant Manta Ray and make sure the species is protected forever.
Kanina spent 6 months in Peru collecting important data about them.
There are concerns that over-fishing and destruction of habitat could be harming the species.
Changing attitudes about the species starts in the classroom and kids have been helping out.