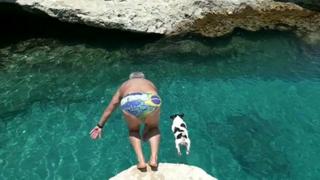 Diving dog takes flight
Move over Tom Daley, because there's a new diving champ taking flight.
At St Peter's Pool in Malta this man and his Jack Russell are apparently a regular sight, doing their synchronised dives into the naturally formed pool.
The footage was shot by photographer Mark Casser and has already notched up 150,000 views on social media.