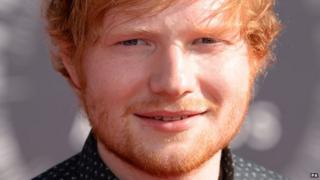 PA
A surge in music streaming in the UK has seen it pass 500 million streams in a week for the first time.
Figures from The Official Charts Company show there were 505,849,000 audio streams in one week - almost double the amount last year.
The most streamed song is Mark Ronson's and Bruno Mars's Uptown Funk, which has been streamed more than 45 million times.
Ed Sheeran tops the list of the most streamed artists, with more than 170 million streams in the first six months of 2015.
Sam Smith is in second place with more than 100 million streams.