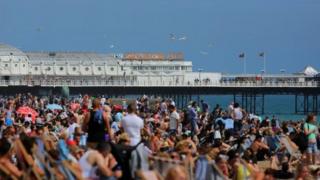 City looks into beach smoking ban
If you head to the seaside there are certain things you'd expect to find - donkey rides, ice cream and sea gulls stealing your chips - but smoke is not one of them.
That's why Brighton and Hove City Council are looking into banning smoking on Brighton beach in a bid to create an environment free from second-hand smoke, particularly for children.
It is believed the city would be the first in Britain to ban lighting up on the seashore as well as in its parks.
The move has been criticised by smokers' group Forest.
Watch Ayshah's report to find out more.