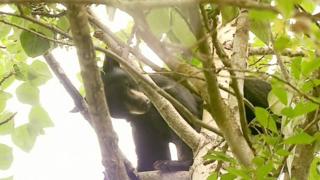 Black Bear closes an Alaskan zoo
This big black bear forced a zoo in Alaska, USA, to close for a few hours after staff found the bear climbing in the trees.
He had a great time until it was ready to leave.
Staff from the zoo guided him out safely back into the wild.