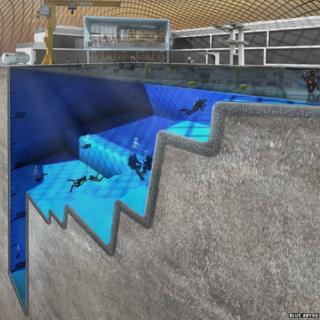 Blue Abyss
A university is discussing plans to build the world's deepest swimming pool for spaceflight research.
The planned 50 metre deep pool at the University of Essex would be far deeper than US space agency Nasa's own 12 metre deep training pool in Houston, USA.
If it goes ahead, the project is expected to cost £40m.
The pool would create similar conditions to that of outer space and deep sea environments.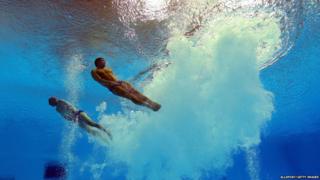 ALlsport/getty images
The developers of the pool say it could be used for human spaceflight research programmes, environmental monitoring, training in diving techniques, and aerospace development.
The world's current deepest pool is the Y-40 diving pool in Montegrotto Terme, Italy, which is 42 metres deep.