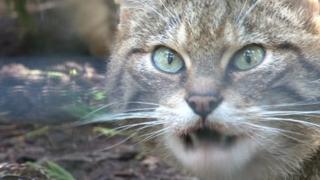 Rare wildcat kittens go on display
Three Scottish wildcat kittens bred at the Highland Wildlife Park in Scotland have gone on display.
The rare species is under threat of extinction.
The three kittens, born at the end of April, are part of a conservation breeding programme.
It aims to build up the wildcat population to boost the long-term prospects for the species.