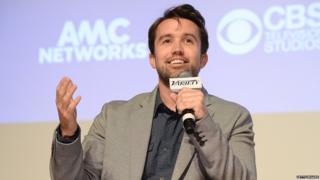 Getty Images
The Minecraft movie has moved one step closer to being on our screens, with the news that a director has been found.
Rob McElhenney who is an American actor and director, has been announced as the new director by Mojang, who are the makers of Minecraft.
The big news was announced on Mojang's official website.
It's thought the Minecraft movie will be released sometime in 2016 or 2017.
Last year, Warner Bros said they had gained the rights to make Minecraft into a movie, following the success of their other animated hit, The Lego Movie.