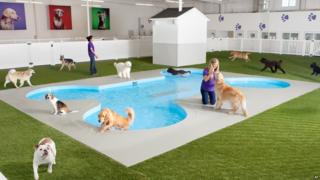 AP
A new luxury airport terminal for animals is being made at John F Kennedy airport in New York.
It will have a swimming pool, kennels, stables and even trees for cats to climb.
Around 70 thousand animals fly in and out of the airport every year, with many of them having to stay for a few days to make sure they're not carrying any diseases.
The building, named the Ark, is costing more than $48 million (£30 million) and is planned to open in 2016.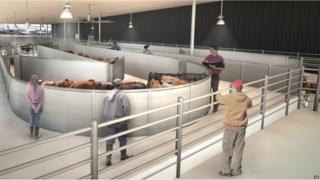 AP
The ARK will have hay-lined stalls for up to 70 horses and 180 cattle, plus an aviary and holding pens for goats, pigs and sheep.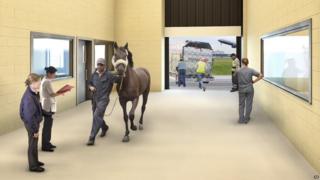 AP