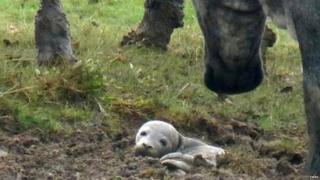 SWNS
A five-day-old harbour seal pup which was separated from its mum, has been rescued after ending up in a field of cows in Lincolnshire.
She was found in a muddy field with the cows standing around her looking on curiously.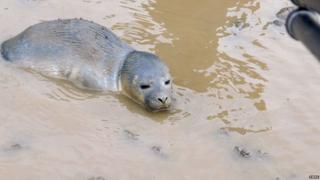 SWNS
A birdwatcher nearby spotted her through his telescope and alerted the RSPB who came and collected her.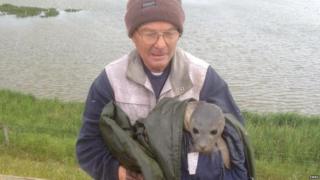 SWNS
The baby seal has been named Celebration and is recovering at the Natureland seal sanctuary in Skegness.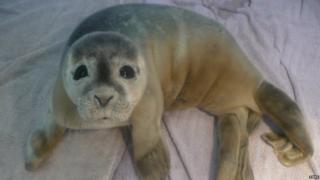 SWNS
They plan to keep her there until she is a bit bigger and can feed in the water by herself.