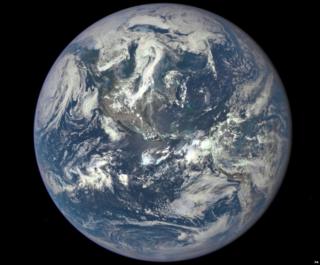 PA
Nasa's released an amazing image of Earth photographed from one million miles way.
The photo, which has been compared to a blue marble, was taken by a camera on the Deep Space Climate Observatory (DSCOVR) satellite.
It was produced by putting together three separate images.
The new photo was taken on 6 July and shows North and Central America, with the turquoise areas in the middle the shallow seas around the Caribbean.