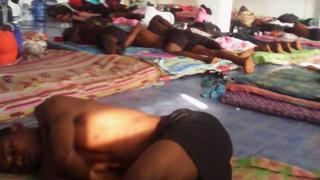 Young Africans forced to work in Asia
African footballers as young as 14 are being brought to Asia and forced to sign contracts, a BBC investigation has discovered.
The wannabe stars end up sweeping up stadiums and sleeping in crowded, dirty rooms rather than playing football.
It's a big difference from what they've been promised.
World football's governing body, Fifa, has banned the movement of players to a foreign club or academy until they are 18.
Watch Leah's report to find out what is happening.