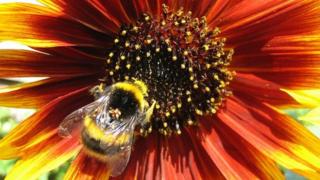 Bumblebees at 'risk from climate change'
Climate change is threatening the survival of bumblebees, hugely reducing the areas in which they can survive, according to scientists.
They say the habitats of these important insects are being squeezed in both Europe and North America.
The study added that humans may have to move bumblebees to cooler areas to help them survive.
Ayshah went to meet some young beekeepers to find out more.