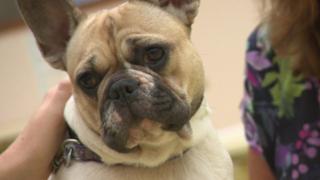 Why illegal dogs are a problem in UK
A new investigation claims lots of dogs that end up as pets are being brought into the UK from Eastern Europe illegally using fake passports.
The Dogs Trust say bringing in puppies from other countries, who don't go through the proper health checks, can cause lots of problems.
Jenny went to meet Doris the French bulldog, and her owner Julie, to find out more.