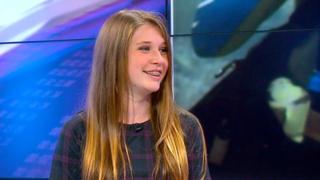 Meet the youngest Master Scuba Diver
Meet Charlotte, she became the world's youngest Master Scuba Diver at 12 years old.
Charlotte started scuba diving after seeing a picture of her brother getting a certificate for his diving when she was 10 years old.
Since then she has completed all of her training to become a Master Scuba Diver, and even a global ambassador to encourage more people to try out diving.
Now she is preparing for her latest challenge, to dive between two tectonic plates, that form part of the Earth's outer crust, between America and Europe.
She caught up with Ayshah to tell her more about her challenge.