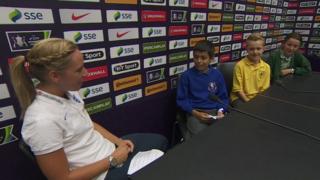 Kids meet England football stars
The stars of the England women's world cup team are back home in the UK after winning a bronze medal.
The team gave their best performance ever, making it to the semi-finals, the furthest any England's Women's team has got.
Their success in Canada has meant more people are taking an interest in women's football.
Martin took some young footballers to meet some of the stars of the England squad...