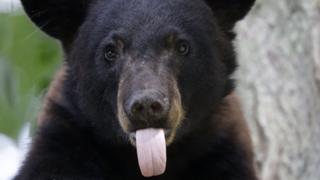 AP
A bear climbed through the window of a bakery in Colorado USA, then helped himself to 38 pies, before escaping back into the woods.
It was reported that he made his way right in and had a feast.
The pie thief left empty boxes, crumbs and paw prints all over the kitchen.
The buffet took place while the shop was closed. However, not all the pies were to the bear's liking.
Apparently cherry and apple were his favourite but he wasn't keen on the strawberry rhubarb.