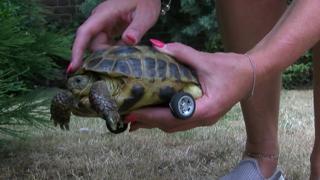 Harriet the tortoise gets wheels
Harriet the tortoise has a whole new way of getting around.
The 20 year-old had a nasty accident when she was attacked by animals who injured her legs.
Vets operated on her and have now attached toy wheels to her shell to help her get around.