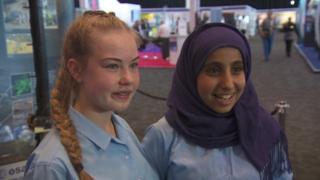 What is it like to live in space?
From rovers to rockets, the UK Space Agency has been showing us how the UK has helped with space exploration.
Later this year, Britain's first European Space Agency astronaut Tim Peake will be blasting off to the International Space Station, where he will live for six months.
As part of his mission the UK Space Agency are running lots of different activities for kids to find out more about space.
We caught up with some of those taking part at a special space conference to see what they love about space.