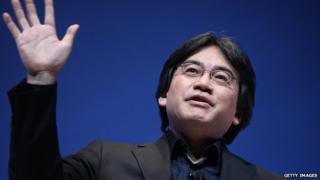 Getty Images
Gamers from around the world have been paying tribute to Satoru Iwata, the man who ran Nintendo.
Iwata, who has died at the age of 55, joined the company in 2000 and was behind some of Nintendo's most popular consoles, the DS and the Wii.
He was also responsible for leading Nintendo into the mobile gaming sector.
So, Newsround's been looking back at how the company has used new technology to change the gaming world over the years.
Gaming for everyone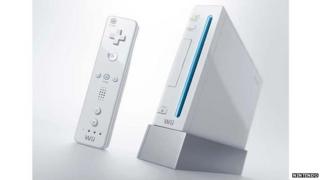 Nintendo
Satoru was a firm believer in keeping things simple and making gaming fun for everyone.
He helped Nintendo launch the Wii in 2006, and since then it has gone on to become the best-selling home video-game console produced by the company, selling more 100 million consoles worldwide.
The Wii uses new movement-sensor technology, which allows people to play a game of tennis, or swing a virtual sword in their living room.
Hand-held hero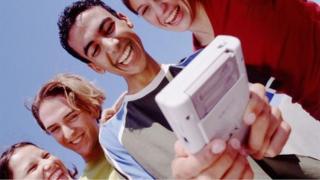 Nintendo's Game Boy was one of the first popular portable, handheld game systems with interchangeable game cartridges.
It was released in 1989 and made gaming-on-the-go really popular long before the days of smart phones.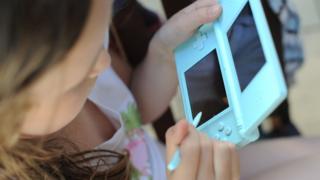 Satoru helped Nintendo to launch the handheld DS console in 2004, which quickly became the second biggest selling games console ever.
The DS has sold over 154 million consoles worldwide and its touch screen technology brought a new way of gaming to the market.
Iconic Characters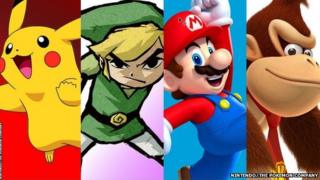 Nintendo/the pokemon company
Nintendo is famous for creating some of the most popular and recognisable characters in the gaming world, from Mario, to Pokémon to Zelda
Super Mario Bros was created by the firm and came out in 1985.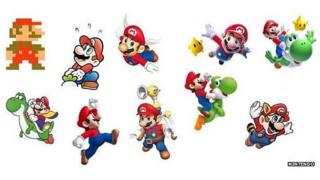 Nintendo
The game featured an Italian plumber with a big moustache, called Mario, and became so popular it launched a number of spin off games that lasted for generations.
More than 500 million copies of the various Mario games have been sold worldwide.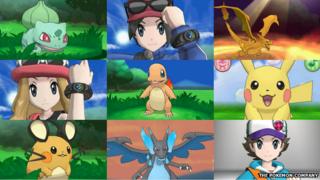 The pokemon company
Expanding the brand
Pokémon first came out on the Game Boy in 1996, called Pocket Monsters, and was created by Japanese developers Game Freak.
Since Pokémon was released it has become the third most-popular gaming franchise worldwide after Mario and Super Mario.
As of 2014, the Pokémon series had sold more than 260 million copies of its games, around 21.5 billion trading cards, and has created more than 800 television episodes and 17 movies.
Satoru loved Pokémon and helped develop a way to double the map size in Pokémon Gold and Silver.
The mobile future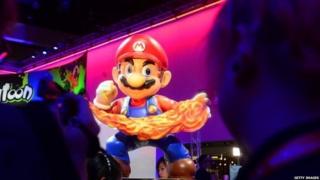 Getty Images
Nintendo has announced that it is joining forces with a Japanese developer to create new games for smart phones and tablets.
They said characters such as Mario, Zelda and Donkey Kong could be featured in new apps.
Last year gaming apps were worth £18bn in customer spends, and Nintendo hope they will be able to crack the mobile market too.