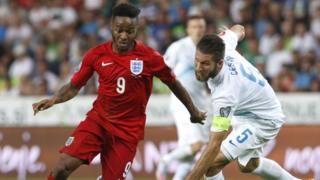 EPA
Liverpool star Raheem Sterling is set to become the most expensive English player in history by moving to Manchester City for £49 million.
Sterling is 20 years old and has played less than 100 games in the Premier League leading lots of fans to question whether he's worth that kind of money.
But Premier League clubs have a long history of paying more for English players than they would for foreign stars of a similar ability.
For example, Manchester City paid £37m for Sergio Aguero, who has scored 78 goals in 120 Premier League games.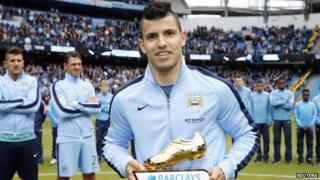 Reuters
In Contrast Liverpool paid £35m for Andy Carroll who score six goals in 44 games for them.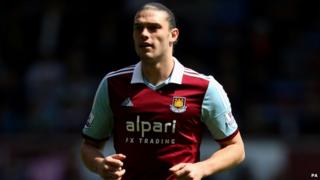 PA
So, here's Newsround's explanation of why English players can cost so much.
TEAMS NEED HOME GROWN PLAYERS
Under the current Premier League rules each team needs to have at least eight home-grown players in their 25 man squads.
This means that some teams with lots of foreign players, like Manchester City, will do whatever it takes to make sure they reach that number.
Teams like City also want to compete with the best sides in Europe and because of that only want the best English talent. Other teams know that and so charge them much more than other teams to sign their players.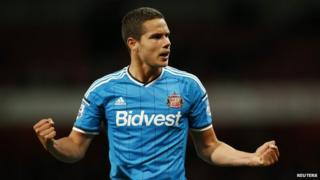 Reuters
For example, in the last few years City have signed Jack Rodwell from Everton for £12m, James Milner from Aston Villa for £26m and Scott Sinclair from Swansea for £6.5m.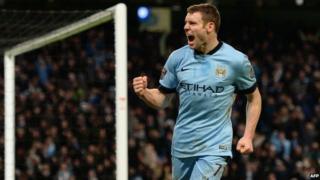 AFP
Each of those players were eventually sold on for much less to other teams.
CHEAPER NOW THAN LATER
Even though the money being paid for some top English stars seems overblown clubs are often willing to gamble on them being worth much more in the long term.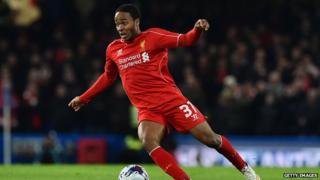 Getty Images
Signing a player who's 19 or 20 for millions might seem ridiculous but the big clubs sometimes take the view that they might have to pay even more if they wait for the player to fully develop.
It can mean that well established, older players often go for less than much younger, inexperienced ones.
For example last summer Arsenal signed two defenders - Mathieu Debuchy from Newcastle and Calum Chambers from Southampton.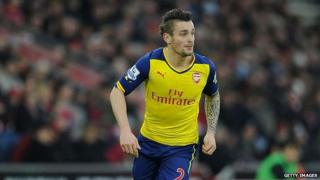 Getty Images
At the time Debuchy had played more than 250 first team games and was France's starting right back at the 2014 World Cup. He was signed for £12m. Chambers had played just 22 senior games but cost £16m. Why?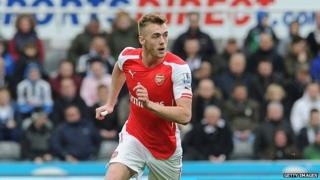 Getty Images
Debucy is 29 and may only play for another two or three seasons whereas Arsenal hope Chambers could play for the next 15.
If that is the case then Chambers would have only cost the Gunners just over a million pounds a year.
THERE'S NOT MANY OF THEM
It's been well publicised that the number of young English men playing in the Premier League is at an all-time low.
So, when a really good young player emerges chances are lots of big teams will be interested.
Even the best teams like to keep and English spine to their team (which means the key positions of goal keeper, central defence, midfield and up front).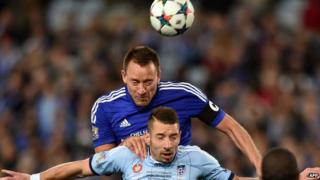 AFP
That's why Chelsea have paid John Terry so much money to keep him there and Liverpool and Manchester United have done the same with the likes of Steven Gerrard and Wayne Rooney.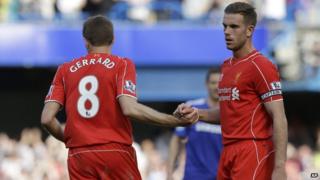 AP
If a club has the chance to build a team around an English core they are willing to pay extra to do it, which might explain why Liverpool paid £20m to Sunderland for Jordan Henderson.
YOU PAY FOR POTENTIAL
Whereas lots of top foreign players go for big money after proving themselves at a World Cup, or in the Champions League, many English players are bought because of how good they could turn out to be in the future.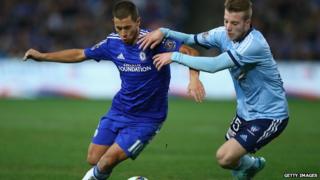 Getty Images
Wayne Rooney signed for Manchester United for £27 million in 2004 when he was just 18.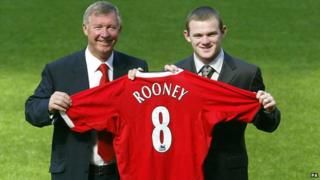 PA
At the time he'd only scored a handful of goals for Everton but United believed he was on the verge of becoming one of the best players in the world.
Eleven years later he's close to becoming England's record goal scorer, has won the Champions League and claimed five Premier League titles with Man United.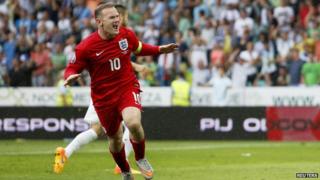 Reuters
So, Sterling may not be worth £49m now but City will be hoping that in 10 years that figure might seem like a bargain.