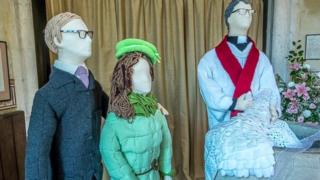 Blossom and Yarn
Knitters have recreated Princess Charlotte's christening in wool as part of a church fundraising festival.
The replica royal event is at St Peter and St Paul's church in Norfolk - one of six churches taking part in a Blossom and Yarn Festival.
Over 11,000 squares were used to create themed scenes for the six churches.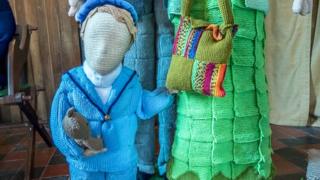 Blossom and Yarn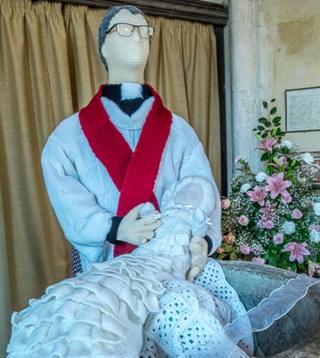 Blossom and Yarn
Prince Harry - who was unable to attend the event at Church of St Mary Magdalene at the Queen's Sandringham estate last Sunday - is in attendance at the knitted version.
Most of the figures and many other items, including roses, small animals and cakes, were made from 10cm knitted squares.
More than 31 human figures were created by more than 100 knitters.