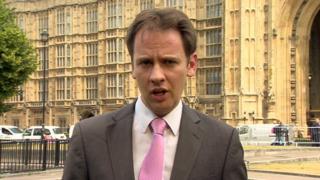 George Osborne unveils Budget
Chancellor George Osborne has unveiled his first Conservative Budget.
Every year the government explains how it will spend the country's money for the next 12 months.
The Budget is worked out by the man in charge of Britain's money - the Chancellor of the Exchequer - with help from his office, the Treasury.
Just like you decide how to spend your pocket money, the government has to decide how to spend money on services like schools, hospitals, the police and housing.
The BBC's political reporter Ross Hawkins sent this report for Newsround about the latest Budget announcements.