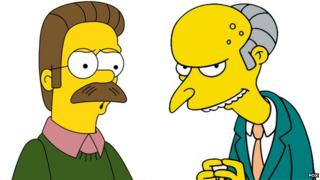 Fox
Harry Shearer, the actor who voices Ned Flanders and Mr Burns, is returning to The Simpsons.
He had announced in May that he wouldn't be back on the show, saying he wanted "the freedom to do other work".
But it's now thought that the actor has agreed on a new deal to come back for seasons 27 and 28.
Fox, the group who make The Simpsons, tweeted that "all principle cast members" have been re-signed.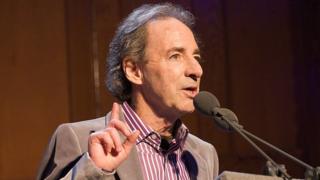 Shearer has been a part of the cast since the show's debut in 1989.
He also provides the voices for characters including Principal Skinner, newsreader Kent Brockman and Mr Burns' assistant Mr Smithers.
The show's executive producer Al Jean had planned to find new actors to voice Shearer's characters.
The Simpsons averages 7.7 million viewers on television and online in the United States and millions more enjoy the show around the world.