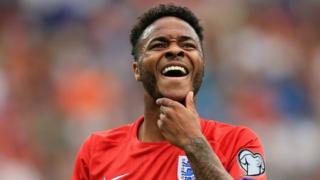 PA
Liverpool winger Raheem Sterling is the most valuable young player in Europe according to a new survey.
The Soccerex 20 Football Value Index rates him as worth 35 million pounds.
The study analyses players of all nationalities aged under 21 and playing in Europe.
It looks at their age, position, club, contract length, market value perception, international caps, minutes played, goals, injuries and technical quality.
Paris St-Germain's Brazilian defender Marquinhos is ranked second at 27.8 million pounds.
Manchester United's new signing Memphis Depay came third.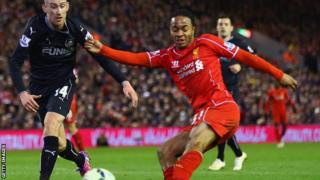 Getty Images
Liverpool think Sterling's worth even more
But in the competitive world of football, clubs are prepared to pay even more than their ''real'' value to secure a transfer.
The Reds value 20-year-old Raheem, at 50 million pounds. But even mega-rich clubs like Manchester City might not be willing to pay that much.
Liverpool formally rejected a second bid from City in June, but that's not the end of it expect to see some tense negotiations in the coming weeks.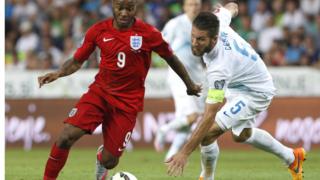 EPA
But is Sterling really worth so much money?
Raheem signed for Liverpool from the QPR Academy when he was only 15 years old.
Kenny Dalglish gave him a chance in the 2011-12 season, becoming the second-youngest player to make the team in Liverpool's history.
Sterling was given a big role in the team by Brendan Rodgers in the 2012-13 season.
Things didn't always go smoothly but in the latter half of the 2013-14 season he had a series of outstanding performances helping Liverpool to come second in the Premier League.
He's now scored 23 goals for Liverpool, and has also become a key part of the England Squad.
So it's no wonder that some of the richest clubs in the world are looking to tempt him away from Anfield.
Achievements to date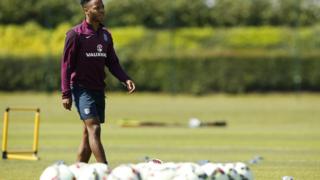 Reuters
Liverpool will want to claim a big price for Sterling because he's scored plenty of goals, and Premier League and international experience.
But also because he's just 20 and has a long career ahead of him whoever buys him can play him for years and still might make a profit when they decide to sell him on.
Premier League clubs want more British players
Another attraction for the Premier League's big clubs is that Sterling is English too and that is good for teams that already have lots of foreign players.
UEFA's Financial Fair Play (FFP) rules mean each 25 man squad playing in the Champions League must have at least 8 home grown players.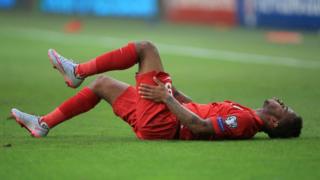 PA
Manchester City had to pay a 49 million pound fine for breaking the FFP rules.
But UEFA's now signalling it may relax the rules and Sheik Mansour is expected to give the green light to bring in more talent during the transfer window.
It's thought they might break the club record of 38 million pounds they paid Atletico Madrid to sign Sergio Aguero in July 2011.
Plus more British players help to boost the numbers of young loyal fans to a club and ultimately that brings in more money for clubs.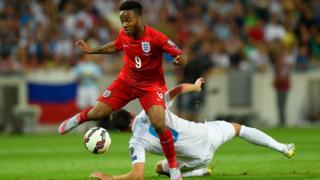 Allsport/Getty images
His status at Liverpool
If Sterling leaves his exit would be a blow to Liverpool. Most fans would prefer him to move abroad so as not to harm's Liverpool's chances in this season's Premier League.
There are rumours of interest from European heavyweights Bayern Munich and Real Madrid.
Another option for Liverpool is to prevent Sterling from leaving whatever the bid and make him see out his contract which expires in June 2017.
Then, because he'll be under 23 he can't leave Liverpool for nothing. This strengthens Liverpool's bargaining position but a bid of 50 million pounds this summer could be hard to turn down.