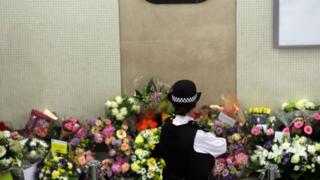 Minute's silence for 7/7 bombings
A minute's silence has been held at memorial services across London and parts of the UK to remember those who died and were injured in the London bomb attacks on the 7th July 2005.
Four bombs went off there - three on the London underground and one on a bus in Tavistock Sqaure.
In the video here you can see the minute's silence at Kings Cross, Russell Square, Aldgate, and Edgware Road tube stations and Wimbledon.